In the dynamic realm of online financial platforms, AirTM stands out with its innovative "Invite and Win" program, offering users the opportunity to earn substantial rewards by referring friends. This comprehensive guide explores the intricacies of the AirTM referral program, providing step-by-step instructions, outlining the benefits, and shedding light on the exclusive perks awaiting users.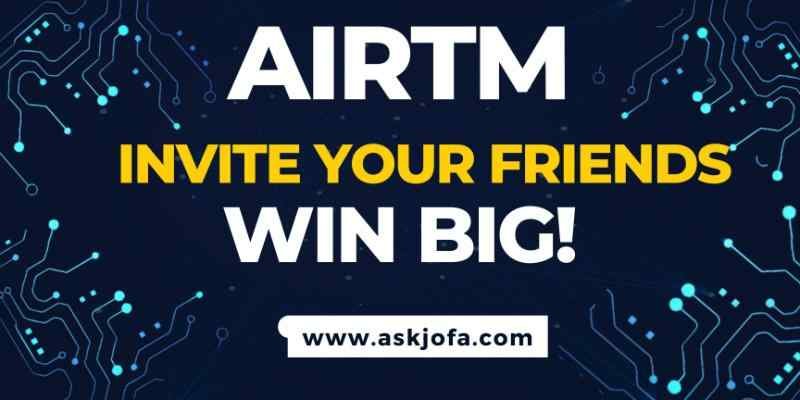 1. Inviting Friends: A Fast and Easy Process
Initiating the referral process on AirTM is a seamless experience, taking only a few moments to get started:
My AirTM Proofs of Referral Earnings and Commission
How to Invite?
Click on "Invite Friends" in the menu.
Choose your preferred method: share a personalized link via email, Facebook, WhatsApp, or any method of your choice.
Enjoy the flexibility of copying and sharing the link through various channels.
2. Benefits You Can Unlock
Participating in the AirTM referral program opens the door to a multitude of benefits for both the inviter and invitee:
Access to exclusive content, promotions, and more!
USDC rewards for both the inviter and invitee.
Preference in choosing cashiers.
Access to exclusive informative webinars.
Immediate participation in monthly giveaways with $2,500 USDC in prizes.
Exclusive monthly promotions with AirTM's partners.
3. Become an Airtm Ambassador
The excitement doesn't end with rewards; AirTM offers the prestigious Ambassador Program to those who go above and beyond:
Invite 10 friends to become an Airtm Ambassador.
Ambassadors enjoy weekly earnings of up to $300 digital dollars.
Additional exclusive benefits within the AirTM platform.
4. How to Start Winning
Follow these simple steps to start reaping the rewards of the AirTM referral program:
Inside AirTM, locate the "Invite Friends" icon on the left sidebar.
Choose your preferred method to send invitations: email, WhatsApp, Facebook, or a personalized link.
Once your friend registers through your Partner Referral Link and completes the necessary steps, you both earn rewards within 48 hours.
5. Conditions for Receiving Referral Bonus
For Invitees: Register using an invitation link or enter the referrer's email during registration, verify your account, and complete 3 transactions of at least $5.
For Referrers: Your invited person must meet the above requirements.
6. Ambassador Program Details
Ambassadors enjoy lucrative benefits, but certain criteria must be met:
To qualify, 10 invited friends must complete their first add and undergo verification.
7. Referral Bonus Issues
If you encounter any issues receiving your referral bonus, follow these steps:
Ensure both you and your invited friend meet the specified conditions.
Open a ticket with your email and the email of the person you invited for technical evaluation.
Conclusion: AirTM Refer a Friends Program
The AirTM Refer and Win With Your Friends Program is not just a referral program; it's a gateway to a world of exclusive benefits and rewards. By inviting friends, users enhance their own experience on the platform, enjoying a plethora of perks, including USDC rewards, preference in choosing cashiers, and the chance to become an Airtm Ambassador. So, why wait? Start inviting, start winning, and make your AirTM experience even more rewarding today!