Gift cards are a delightful way to express appreciation, but what do you do when you receive a gift card that doesn't quite align with your preferences? Enter AirTM, the ultimate solution for selling unused gift cards from a multitude of retailers, catering not only to regions like Nigeria, Ghana, and India but also extending its reach worldwide. Whether you possess Amazon, American Express, Walmart, Visa, iTunes, Google Play, Steam, Sephora, Razer Gold, or Vanilla/OneVanilla gift cards, AirTM offers an unrivaled platform to unlock the value of your unwanted gift cards. This comprehensive guide will walk you through the process and explore the extensive benefits of choosing AirTM as your go-to gift card marketplace.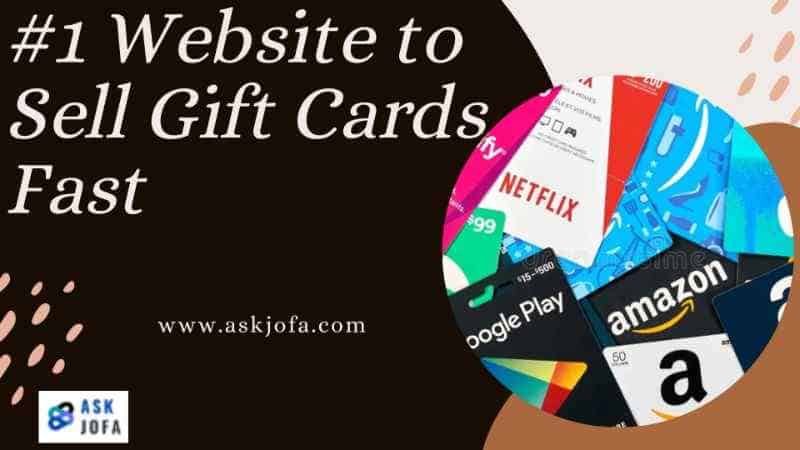 What is AirTM?
AirTM is a peer-to-peer online payment platform that facilitates money storage, transfer, and exchange. Functioning as a digital dollar wallet, money kept in AirTM is stored in dollars, making it a preferred choice for individuals, particularly in regions with volatile inflation like Latin America, to protect their funds.
Is AirTM Safe?
Yes, AirTM is a safe and legitimate platform for keeping, transferring, and exchanging money. It operates in nearly 190 countries, enabling secure money storage and transactions. While it is generally safe, as a peer-to-peer platform, users may encounter potential scammers. To stay safe, adhere to the platform's instructions and avoid confirming transfers before receiving funds. It's also wise to assess a peer's transaction history and ratings to gauge their trustworthiness.
Does AirTM Require KYC?
Yes, AirTM does require Know Your Customer (KYC) verification. The verification process is straightforward, taking no more than five minutes and can be completed via phone, tablet, or computer.
Airtm Supported Countries
AirTM operates in nearly 195 countries, offering users the ability to send and receive money. Notable exceptions include Iran, Sudan, Syria, Cuba, North Korea, Russia, Belarus, and Crimea. Transaction processing times may vary by country, depending on the availability of peers and payment methods.
Best Website to Sell Any Gift Cards Online – Worldwide
Why AirTM Reigns as the #1 Platform for Selling Gift Cards
Opting for AirTM as your preferred gift card marketplace boasts numerous advantages:
1. High Exchange Rates: AirTM consistently delivers some of the most competitive exchange rates in the market, ensuring you receive optimal value for your gift cards.
2. Quick and Seamless Withdrawals: Once your gift cards are sold, AirTM enables you to swiftly transfer your earnings to your bank account or PayPal account, offering rapid access to your cash.
3. Security and Reliability: With a track record spanning over five years, AirTM has solidified its position as a secure and reliable platform, assuring users a safe environment for exchanging gift cards for cash.
How to Effortlessly Sell Gift Cards on AirTM
Selling your gift cards on AirTM is an uncomplicated process. Follow these simple steps:
1. Create an AirTM Account: Commence your journey by establishing your AirTM account, granting you access to a world of gift card transactions.
2. Account Verification: Uphold security and compliance by completing the account verification process, a crucial step for smooth and successful transactions.
3. Choose Your Gift Card Type: Click on the "Sell" button and select your specific gift card type from the extensive list, encompassing Amazon, American Express, Walmart, Visa, iTunes, Google Play, Steam, Sephora, Razer Gold, and Vanilla/OneVanilla.
4. Specify Card Value and Exchange Rate: Enter the exact amount of your gift card and the exchange rate you wish to offer.
5. Create Your Offer: Initiate the selling process by clicking the "Create Offer" button, setting the wheels in motion.
6. Await a Buyer: Exercise patience as you await a buyer to accept your offer. With AirTM's expansive user base, you're likely to find a match swiftly.
7. Gift Card Transfer: Once a buyer accepts your offer, follow AirTM's instructions to securely transfer the gift card to the buyer.
8. Cash Receipt: After confirmation from the buyer regarding the gift card's receipt, your cash will be promptly credited to your account.
Selling Specific Gift Cards on AirTM
AirTM accommodates an impressive array of gift cards, including Amazon, American Express, Walmart, Visa, iTunes, Google Play, Steam, Sephora, Razer Gold, and Vanilla/OneVanilla. The process for selling these gift cards mirrors the steps mentioned above. Simply select the relevant card type when creating your offer.
Tips for Profitable Gift Card Selling Experience on AirTM
1. Competitive Pricing: To expedite gift card sales, set competitive prices. Utilize AirTM's price calculator to gauge prevailing rates for similar gift cards, ensuring you attract potential buyers.
2. Prompt Responsiveness: Swiftly respond to offers for your gift cards. Buyers are more inclined to engage with responsive sellers, expediting the transaction process.
3. Build a Stellar Reputation: A robust reputation can boost your sales. Consistently engage in gift card transactions on AirTM and garner positive feedback from satisfied buyers to enhance your trustworthiness.
Airtm to Various Platforms: Quick and Easy Transfers
Transferring money from Airtm to platforms like Payoneer, Wise, Skrill, Perfect Money, Payeer, and Binance is a breeze. Simply follow the outlined steps in each section to conduct efficient and cost-effective transactions, meeting your specific needs.
Conclusion: Best Place to Sell Gift Card Online Today
AirTM stands as the premier platform for converting your unused gift cards into cash, offering exceptional exchange rates, expedient withdrawals, and a proven track record of security and reliability. To embark on this journey, create your AirTM account, complete the verification process, and follow the straightforward steps detailed in this guide. Bid farewell to unused gift cards and welcome cash into your pocket.