In the quest for online earning opportunities, many people encounter fraudulent survey sites. Today, I'll provide an honest review of a legitimate platform called TimeBucks that offers real earning potential through various microtasks.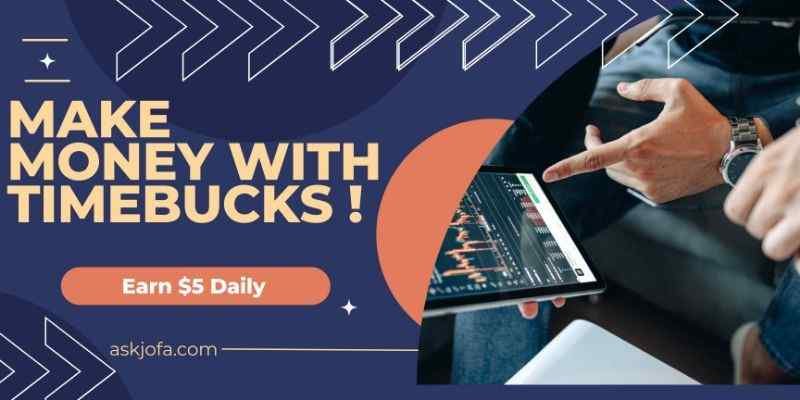 Exploring TimeBucks MicroTask Jobs
Before diving in, it's crucial to evaluate whether TimeBucks is worth your time and effort. Let's examine its features and payment process to determine its viability as an income source.
Getting Started with TimeBucks
To begin earning on TimeBucks, you can sign up manually or through Facebook. After successful registration, it's essential to complete your profile by verifying your account and providing accurate personal information.
TimeBucks Earning Opportunities
Surveys
TimeBucks offers a range of surveys with varying payment rates. Completing your profile can unlock higher-paying surveys, and you can monitor recent successful survey completions by users worldwide.
Content Tasks
TimeBucks provides tasks like clicking on advertisements, watching slideshows, solving CAPTCHAs, and participating in daily polls. These tasks offer low payment rates but can be completed during leisure time.
Clicks and Sign-ups
You can earn by clicking on ads or signing up for different websites. The payment rates for these tasks are relatively low, but some sign-up offers provide higher rewards.
Timebucks MicroTask Jobs
TimeBucks offers microtasks assigned by advertisers, which usually involve specific instructions to complete within a given time frame. These tasks have modest payment rates but can contribute to your earnings.
TimeBucks Referral Program
TimeBucks provides a referral program that allows you to earn a 15% commission on your referred friends' earnings. This can be an additional source of income if your friends actively participate on the platform.
TimeBucks Payment Process
TimeBucks offers multiple payment methods, including PayPal, Bitcoin, Skrill, and others. The minimum payout is $10, and payments are made every Thursday. You can receive payments directly to your chosen payment platform.
Conclusion: How to Make Money With TimeBucks
TimeBucks presents a genuine opportunity to earn money online by completing microtasks. While the payment rates may not be substantial, the platform offers flexibility and a variety of tasks to choose from. Whether you want to make some extra cash during your free time or explore different earning avenues, TimeBucks can be a legitimate option to consider.